In-App Purchases for Chief Architect Room Planner
Room Planner In-App Purchases extend the capabilities of the app to provide added content and additional powerful features for your Room or House design. You can purchases these add-ins by accessing the Settings and Purchase panel in the app.

Chief Architect® Sojourn™ - $2.99
Walk or Fly through your design in 3D using Chief Architect's patent-pending Sojourn™ technology. Watch the Sojourn video overview.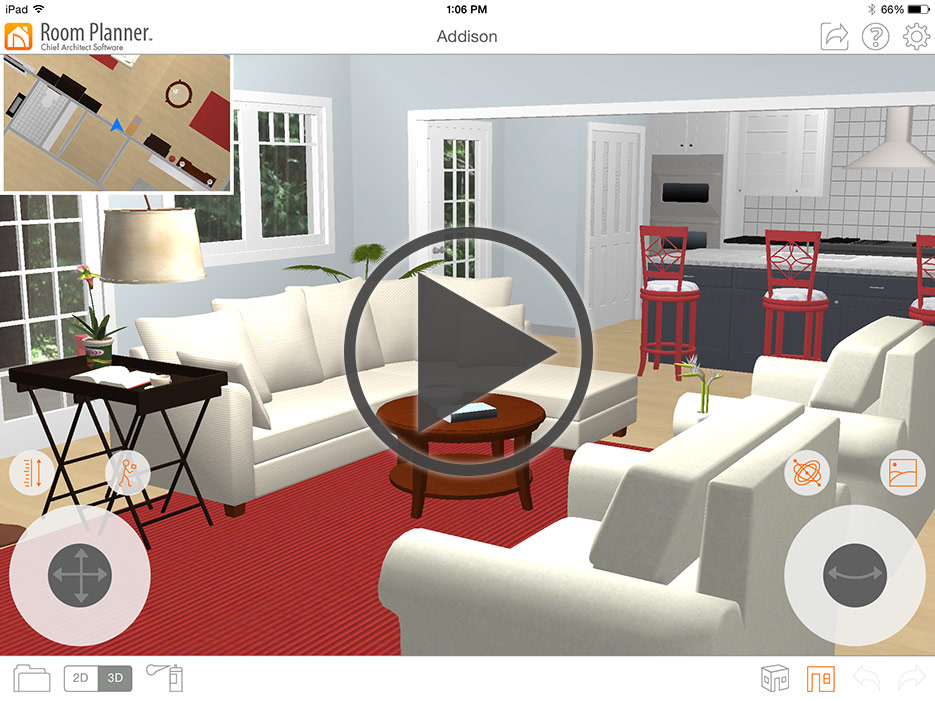 Walk Through - Physically walk-through your design in 3D. Room Planner will sense your movement and will automatically map it into the virtual world.

Camera Gyro - Will sense the physical movement of your device making it a freeform 3D view portal into your plan.

Dynamic Camera Height - Tilting your device adjusts the 3D camera's height off the floor either by walking or using the thumbsticks. This feature gives the experience of flying through your plan.

Background Camera - Your device's rear camera displays your real world surroundings allowing you to see that background through windows and doors.

Room Sketch & Angled Walls - $2.99

Angled Walls - Create rooms with angled walls in any 7.5 or 15 degree increments.
Room Sketch - Draw free-form rooms, or divide existing rooms.
Room Merge - Merge existing rooms together.
Room Subdivide - Overlap rooms to create new rooms and living spaces.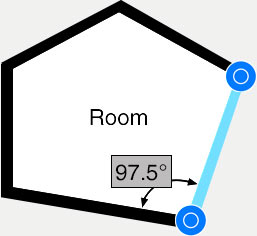 Room Planner Dimension Bundle - $1.99
Tap on a wall and enter a specific dimension using your keyboard or a Bluetooth Disto Laser Meter. Dimensions can be entered with up to three decimals - imperial or metric.
Define dimensions for architectural objects - sofas, televisions, windows, etc. Type in specific dimensions for width, depth & height, distance from floor. Flip an object and reset the size of an object.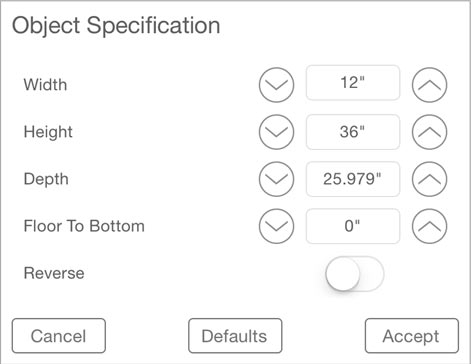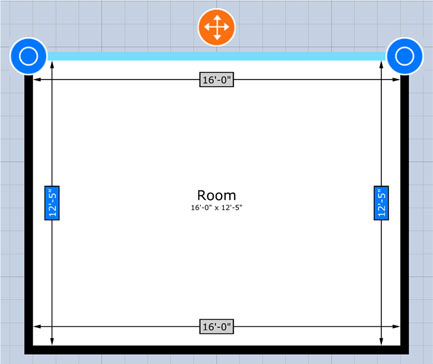 Sample Plans - $0.99
A collection of 11 editable sample plans includes houses, apartments & rooms.