Room Planning & Home Design Software – for Mobile!
Create realistic floor plans and 3D models in minutes for your next room or home design project on your iPad, iPhone, or Android device.
– Have Fun Designing Your Home Project!
Room
Planner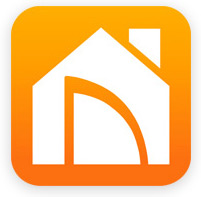 $9.99
Room
Planner LE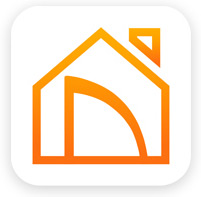 Free (Saving is disabled)
Remodeling Software
Measure an existing space and visualize new options with Room Planner software
Measure your as-built rooms accurately either by dragging, typing in a dimension or using a Bluetooth laser meter
Place rooms, doors & windows and quickly size accurately to three decimal places
If you're a professional Remodeler, Room Planner makes it easy to quickly gather your as-built dimensions and room layouts saving time with the as-built measurement process
Import rooms, doors, and windows from Room Planner into Chief Architect or Home Designer software for PC or Mac (version X7/2016 or newer).
Watch Video
Watch Remodeling Video
System Requirements
iOS
iOS 9 or newer
2 GB of RAM
800 MB Free Storage Space
iPad Air 2 or newer recommended
iPad Mini 4 or newer recommended
iPhone 6S or newer recommended
Android
Android 5.0 or newer
2 GB of RAM
16 GB of Storage
800 MB Free Storage Space
Accelerometer and gyro with sensor fusion (Required for some Sojourn® features to function)
Back-facing camera (Required for some Sojourn® features to function)
Note: Samsung S Pen not supported
For Bluetooth Lasers
iPad 3 or newer (iOS only)
iPhone 5 or newer(iOS only)
Device must support Bluetooth LE or newer (Android only)
Leica: D2, E7100i (D110), E7500i (D510), D810, S910
Bosch GLM 50c, 100c