Room Planning & Home Design Software - for Mobile!
Create realistic floor plans and 3D models in minutes for your next room or home design project on your iPad, iPhone, or Android device.
– Have Fun Designing Your Home Project!
Room Planner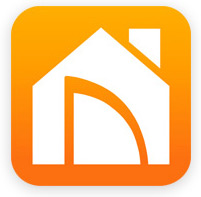 $9.99
Room Planner LE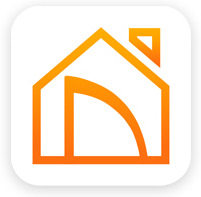 Free (Saving is disabled)
Room Design & Home Design Software on Android & iPad
Room & Home Design
Whether you are creating a single room or an entire house, the Room Planner software app makes it easy using your iOS or Android device. Have fun designing in 2D or 3D – placing furniture, adding cabinets, painting walls, or just visualizing your project. An extensive collection of content is available so styles and finishes can be visualized. See our Samples Gallery.
Lay out your rooms with drag and drop. Choose room shapes: Square, L-Shaped, T-Shaped or draw free-form rooms with the Room Sketch tool.
Bump and merge rooms. Expand your designs by turning walls invisible
Resize rooms to your specific dimensions (Bluetooth Laser compatible) and assign room labels
View room designs in 3D and take virtual tours using Sojourn® 3D navigation
Create any custom home design or start from a sample plan
Build floorplan options and share with clients, or friends and family
Watch Video
Room Layout & Decorating
Will your furniture fit into your living space? Room Planner knows!
Use Room Planner to quickly place and resize your furniture
Choose from appliances, doors, windows, cabinets, sofas, tables, entertainment, interior accessories, and much more
Design Kitchens, Baths, Interiors and Outdoor Spaces
3D camera tools for room and dollhouse views
Take virtual tours using Sojourn® 3D navigation
Watch Video
Remodeling Software
Measure an existing space and visualize new options with Room Planner software
Measure your as-built rooms accurately either by dragging, typing in a dimension or using a Bluetooth laser meter
Place rooms, doors & windows and quickly size accurately to three decimal places
If you're a professional Remodeler, Room Planner makes it easy to quickly gather your as-built dimensions and room layouts saving time with the as-built measurement process
Import rooms, doors, and windows from Room Planner into Chief Architect or Home Designer software for PC or Mac (version X7/2016 or newer).
Watch Video
Watch Remodeling Video
Real Estate Software
Use your tablet (iPad or Android) with clients so they can visually walk through the house.
Create brochures showing 2D floorplan – complete with square footage.
Turn 2D floorplans into a 3D model and help clients visualize the space quickly.
Accurately measure rooms for floor space calculations with a laser meter, dragging walls, or typing in exact dimensions.
Export the 2D and 3D images on your websites so clients can browse the houses you need to sell!
Virtual Staging — Add furniture, arrange for space planning and change colors and materials.
Watch Video
System Requirements
iOS
iPad 2 or newer
iPhone 5 or newer
iOS 7 or newer
450 Megabytes(MB) Free Storage Space:

Program = 50MB Download, 450MB Installed, with core content and sample plans
Bonus Libraries (Optional in-app purchases) - up to 300MB
Android
Android 4.4 or newer
2 GB of RAM
16 GB of Storage
275 Megabytes(MB) Free Storage Space:

Program = 15MB Download, 250MB Installed, with core content and sample plans
Bonus Libraries (optional in-app purchases) - up to 350MB

Accelerometer and gyro with sensor fusion (Required for some Sojourn® features to function)
Back-facing camera (Required for some Sojourn® features to function)
Note: Samsung S Pen not supported
For Bluetooth Lasers
iPad 3 or newer (iOS only)
iPhone 5 or newer(iOS only)
Device must support Bluetooth LE or newer (Android only)
Leica: D2, E7100i (D110), E7500i (D510), D810, S910
Bosch GLM 50c, 100c